Naoki Yoshida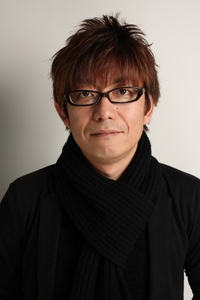 Naoki Yoshida, referred to by friends and fans alike as Yoshi-P, is a game developer and director who joined Square Enix in 2004, working mostly with the Dragon Quest Monster Battle Road games. After the poor reception received by Final Fantasy XIV, he was appointed as the new producer and director for the game, due to his track record as a talented game designer and hardcore MMO player.He's been known as being very open to the players about his plans, often posting on the official forums late in the nights. He has admitted to sometimes getting sick due to his tight work schedule, and becoming addicted to coffee for the same reason.
In one interview, he has stated that his favorite Final Fantasy game is Final Fantasy VII and that he wants to make a MMO as "powerful" as that game was.
Trivia
·The Wandering Minstrel character is modeled after Naoki Yoshida, and the NPC dialogue refers to his involvement in the project after the initial release. The same model was also used to represent Yoshida's character when showcasing the wallpaper reward obtained during the 2011 Firefall Faire event.
·If a player goes where the Wandering Ministrel was after patch 1.23a, he can be teleported to a prison cell where they can speak with the minstrel once more. The NPC will talk about the seventh umbral era poem and explain the meaning behind it's verse, as it is draws parallels to the "rebirth" of Eorzea and then comments about having seen a new world beyond the void. This can be seen as a sort of Developer's Room, as the ministrel represents Yoshida.
·Yoshida was also a hardcore player of Dark Age of Camelot, and mentioned in an interview that Mythic Entertainment even heard about his character.
·Before joining Square Enix, Yoshida worked on some Hudson Soft games such as the Bomberman and Tengai Makyo series.