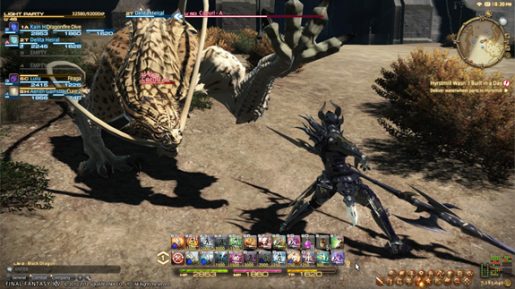 With Final Fantasy XIV: A Realm Reborn launching in roughly a month, Square Enix will be doing one last beta phase pretty soon, which will be an open beta to those who have registered.
For people who still have not registered or submitted an application yet, tomorrow, July 22nd is the last day to do so to be eligible in the beta phase 4. As we reported several weeks ago, the progress that you make in beta phase 4 will most likely carry over to the live servers when it launches on August 27th. Those who participated in beta phase 3 will be disappointed to know that their progress will be wiped out at the beginning of the final phase.
Here's the information Square Enix released via their Lodestone site:
For those of you who have not yet applied for the Beta Test, please submit your application by Monday, July 22, 2013 (PDT).
Application Period:
Until Monday, July 22, 2013 (PDT)
* On the above date and time, the Beta Tester Application Site will be temporarily closed and will reopen when Beta Test phase 4(final Beta Test) begins.
Registration Period:
Until Tuesday, July 30, 2013, 9:59 p.m. (PDT)
* If your beta code has not been registered by the above date and time, you will need to resubmit your application at the Beta Tester Application Site once Beta Test phase 4 begins.
Participants of beta phase 3 will have to reinstall the client when beta phase 4 launches in the coming days or weeks.
There you have it folks! Beta phase 4 is almost upon us! Who's excited?
Be Sociable, Share!